The Bold Gendarmes
Flute, Oboe, 2 Clarinets & Bassoon
The Offenbach favourite, 'The Bold Gendarmes', arranged here for quintet of Flute, Oboe, 2 Clarinets and Bassoon. Good fun for an intermediate-level ensemble!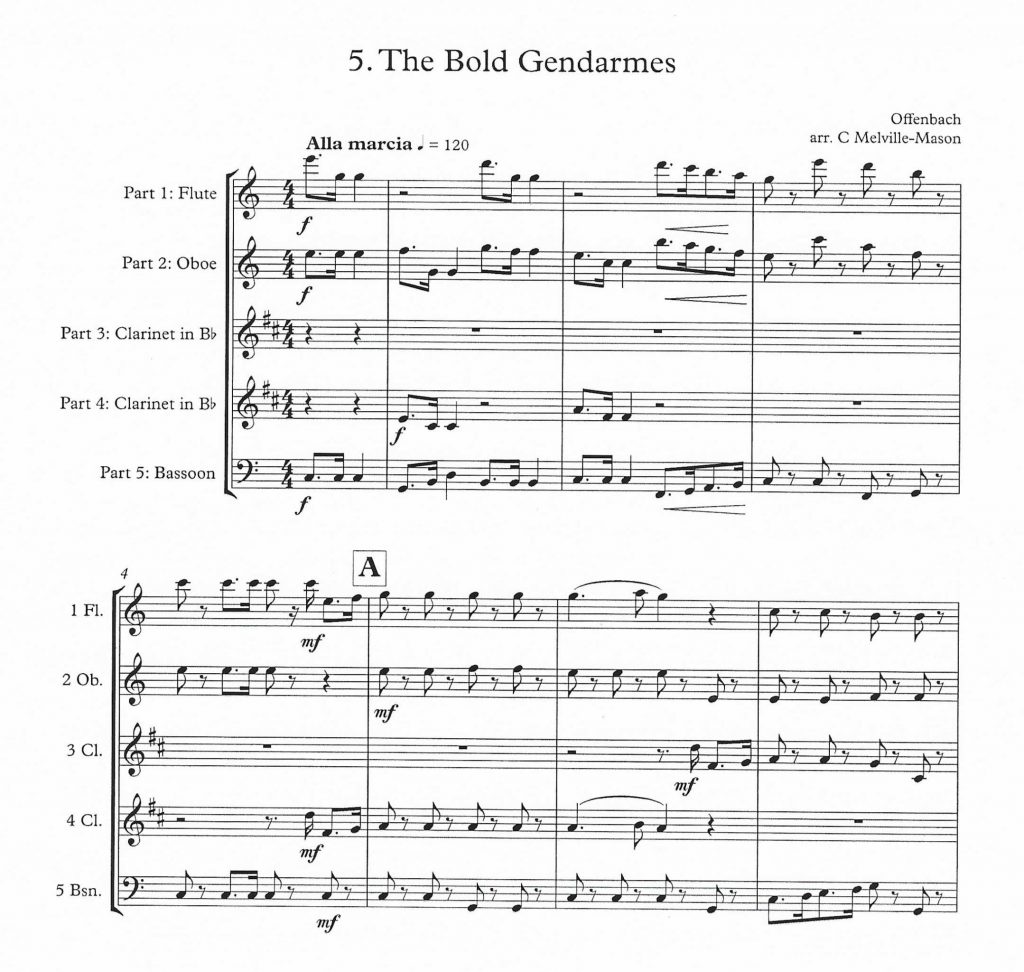 'The Bold Gendarmes' is a duet between two cowardly policemen, which features in Offenbach's comic opera Geneviève de Brabant.  The tune is also associated with the US Marines, as it was adopted as the theme of this elite fighting unit sometime towards the end of the nineteenth century.  Presumably whoever appropriated the tune to use as The Marines Hymn was confident that the general public would be unaware of the original lyrics!
Looking for more items for this combination of instruments?  'The Bold Gendarmes' is one of 8 items in the set Favourites Folder for Five
To access your free download of 'The Bold Gendarmes', simply click on the button below.