Sweet Betsy from Pike
Duet for Flute/Oboe & Clarinet
Sweet Betsy from Pike – an easy-level arrangement for duo of flute and clarinet, suitable for players approaching Grade 1 standard.  The flute part only goes to F at the top of the stave, so could also be played by oboe.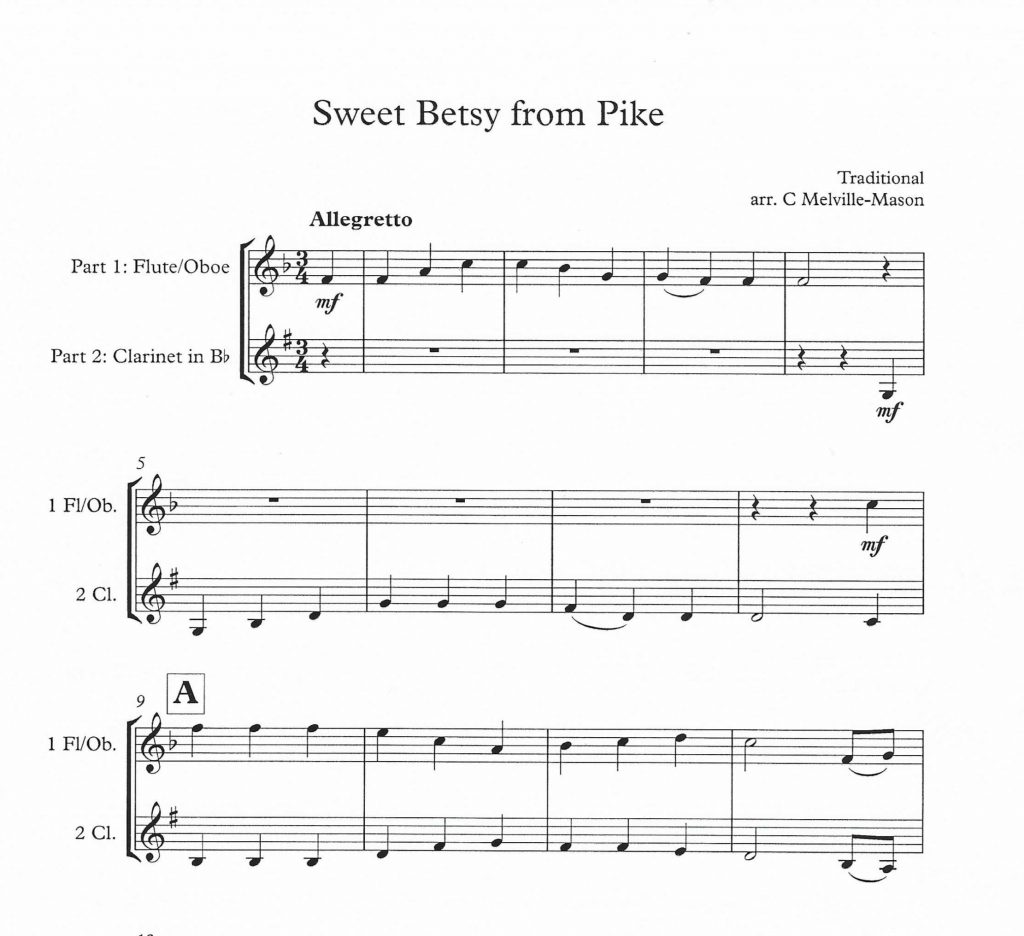 Looking for more music for this combination and standard?  Sweet Betsy from Pike is one of 15 items in the easy-level duet set Simple Starters for Two.
Simple click on the button below to obtain your free PDF download of Sweet Betsy from Pike.