The Irish Washerwoman
Flute (Oboe) & Clarinet Duet
This is an improver-level arrangement of popular traditional tune The Irish Washerwoman for duo of flute and clarinet.  The flute part only goes to C above the stave, so could also be played by oboe.
Resist the temptation to play this one too fast – choose a tempo that suits both players.  You can always speed up once you are both comfortable with the notes and how the two parts fit together.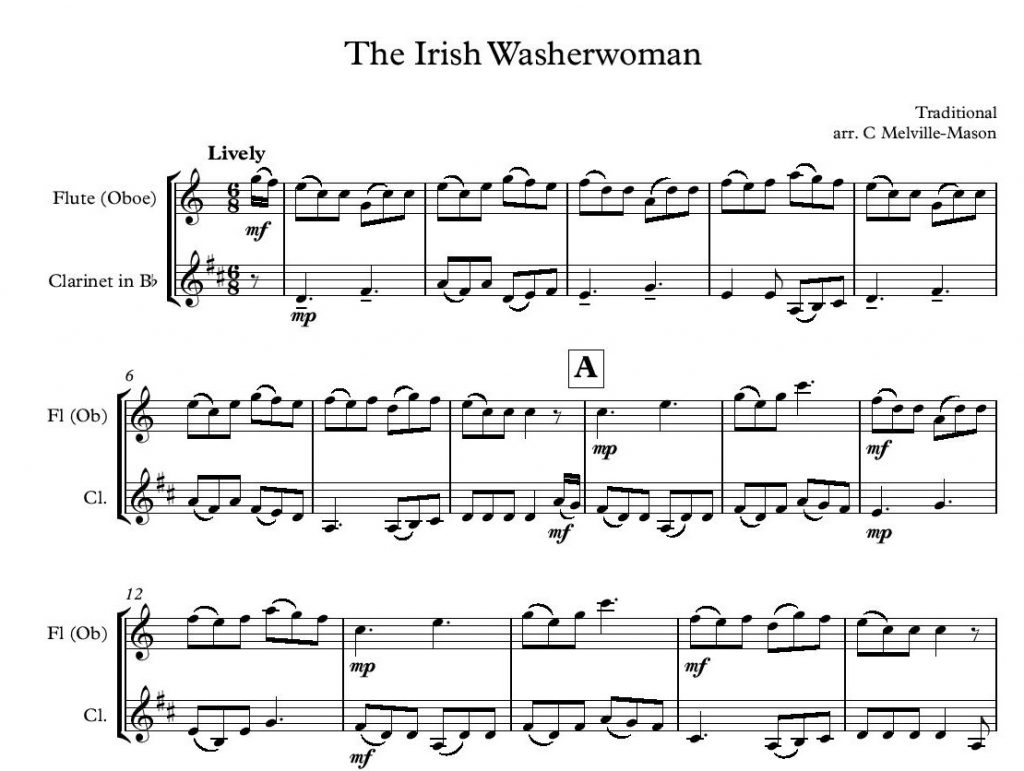 This is one of 12 items in the duet set Tootling for 2
Simply click on the button below to access your free PDF download.