Tootling for 2
12 improver-level duets, ideal for siblings, families or couples who would like to make music together.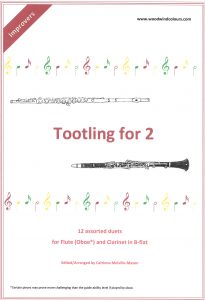 Instrumentation
Part 1: Flute (Oboe*)
Part 2: Clarinet in B-flat
*Oboe parts for some items may prove slightly more challenging than the guide standard.
Standard: Improver
Parts should be well within the scope of players of ABRSM Grade 2 – 3 level.
Contents
When I'm Stuck at Home (CMM)
Londonderry Air (Traditional)
Bonnie Tammie Scolla (Traditional)
Trumpet Tune (J Clarke)
Eriskay Love Lilt (Traditional)
The Irish Washerwoman (Traditional)
Country Dance (Mozart)
Cielito Lindo (Traditional)
Funkijunki (CMM)
Minuet (Haydn)
The Old Folks at Home (S Foster)
Theme from  Swan Lake (Tchaikovsky)
Hear some snippets (YouTube video opens in new window)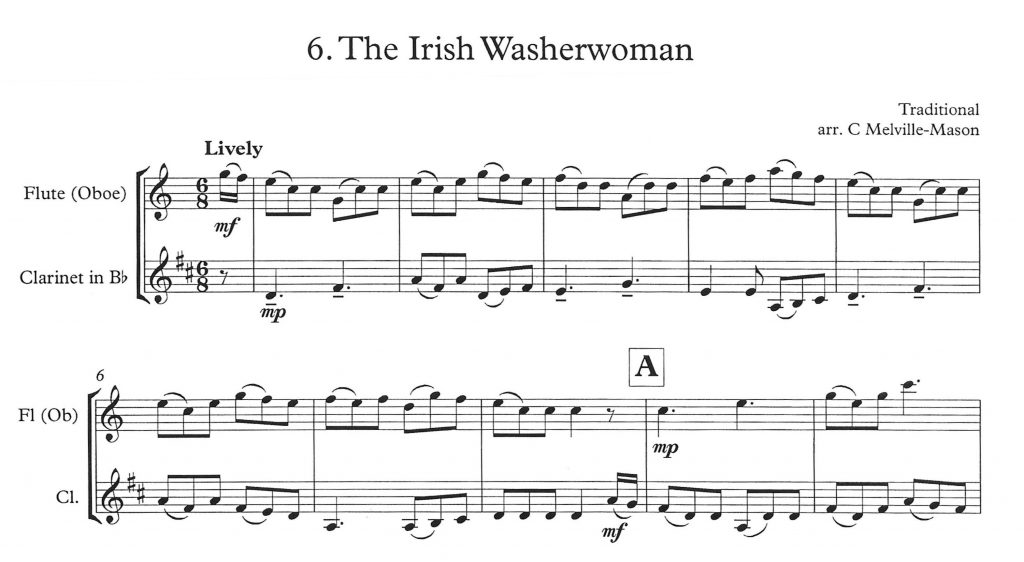 The download includes three PDF files:
Complete set of parts for each instrument
Transposing and Concert Pitch scores
Useful Extras – cover sheet, contents list, guidance notes.
Don't forget to keep a back-up copy of your files!