Selected Sullivan (3-part ensemble)
8 favourites from Gilbert & Sullivan operettas.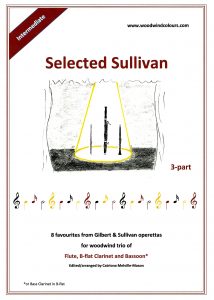 Instrumentation:
Part 1:  Flute
Part 2:  Clarinet in B-flat
Part 3:  Bassoon
Standard: Intermediate
Keys, note ranges and technical challenges suited to players of ABRSM Grade 4 – 5 level or above.  Requires confidence in sustaining an independent part.
Contents:
A Policeman's Lot
Little Buttercup
For He's Going to Marry Yum-Yum
I am a Courtier Grave and Serious
Here's a First-Rate Opportunity
When I First Put this Uniform On
Three Little Maids from School
Dance a Cachucha
Hear some snippets – (Youtube video opens in new window)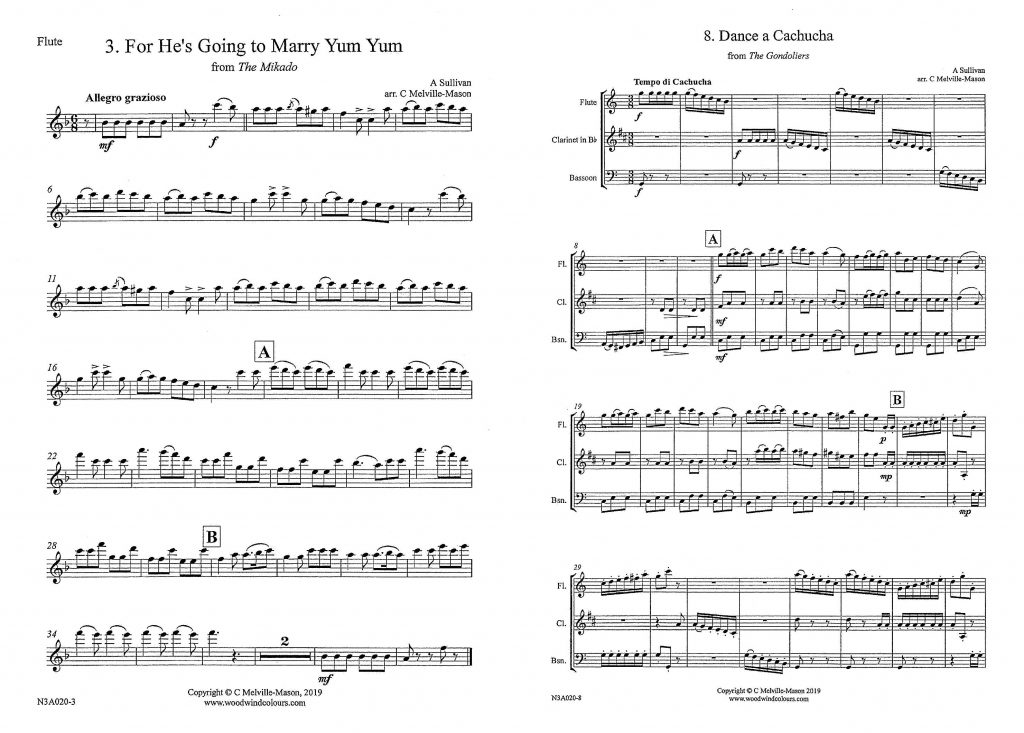 The download includes 3 PDF files:
Score and instrumental parts for each item
Concert pitch scores for complete set
Useful extras – cover sheet, contents list, information on the pieces, bass clarinet alternatives to bassoon parts.
From these, you can decide what to print out, depending on your particular circumstances.  Do keep a back-up of all three files for future reference!