Scores for Four
Four-part semi-flexible ensemble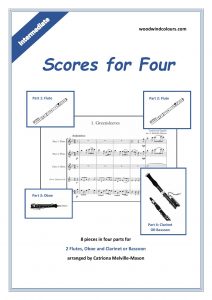 Instrumentation:
Part 1: Flute
Part 2: Flute
Part 3: Oboe
Part 4: Clarinet in B-flat OR Part 4: Bassoon
Standard: INTERMEDIATE
Keys, note ranges and technical challenges suited to players of ABRSM Grade 4 – 5 level or above.  Requires confidence in sustaining an independent part.
Contents:
Greensleeves (Traditional English)
The Loch Tay Boat Song (Traditional Scottish)
Mairi's Wedding (Traditional Scottish)
The Oyster Girl (Traditional English)
To be a Regular Royal Queen (Arthur Sullivan)
Hungarian Country Dance (Anonymous)
The Merry Boys of Greenland (Traditional Scottish)
The Maple Leaf Rag (Scott Joplin)
Hear some snippets (YouTube video – opens in new window)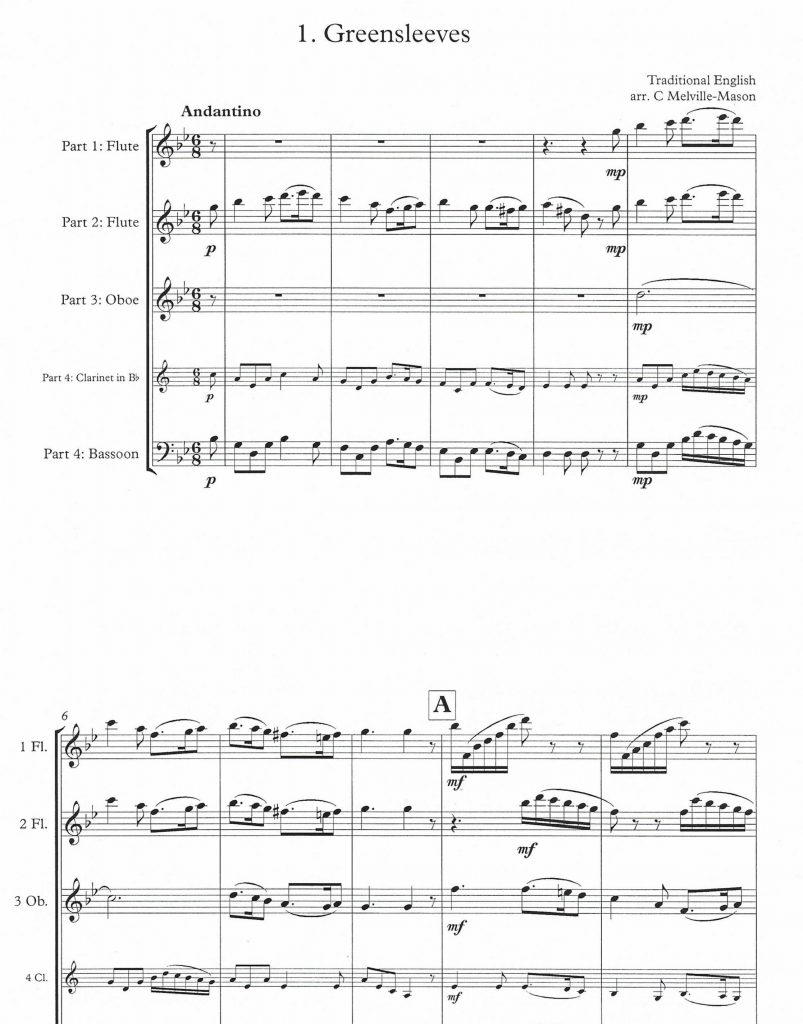 The download includes 3 PDF files:
Complete set of parts for each instrument
Scores (transposing & concert pitch) for complete set
Useful extras – cover sheet, contents list, how to find what you need, information about the pieces
Remember to keep a back-up copy of your files for future reference.