Easy Tunes 2gether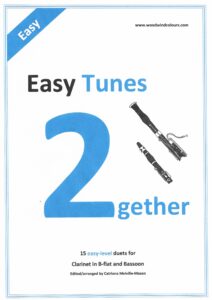 15 very easy duets, ideal for young (or not-so-young) families who would like to make music together.  Build fluency and strengthen confidence in reading notes and rhythms, while developing ensemble skills.  Why not practise up a couple of tunes and perform them to friends, teachers or grandparents by video link?
Instrumentation
Part 1: Clarinet in B-flat
Part 2: Bassoon
Standard: Easy
Parts are within the scope of players of around ABRSM Grade 1 standard.  Rhythms are straightforward.
Contents
Au Clair de la Lune
Pease Pudding
Articulation Waltz
Sweet Betsy from Pike
Frere Jacques
Twinkle, Twinkle
Oranges and Lemons
London Bridge
Cavatina (Mozart)
Drunken Sailor
This Old Man
Ten in the Bed
Dudelsack
Row, Row, Row your Boat
The Can-Can (Offenbach)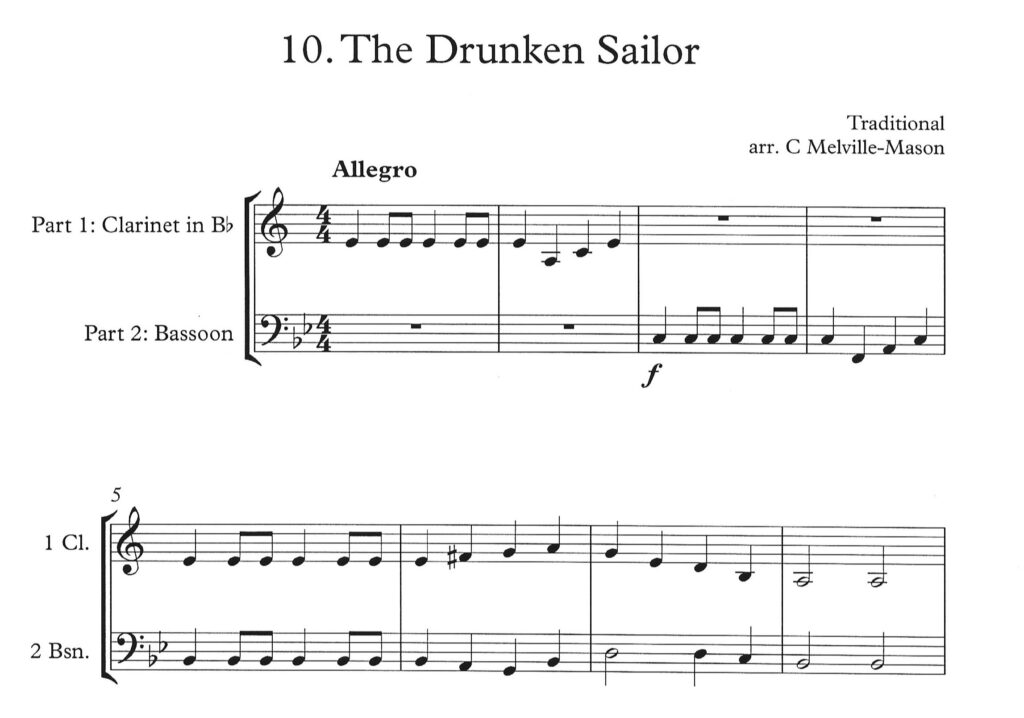 The download includes four PDF files:
Complete set of parts for each instrument
Transposing and concert pitch scores for complete set
Useful Extras folder – cover sheet, contents list and guidance notes
Links to access 'bouncing ball' play-along practice videos on YouTube
Remember to keep a back-up of your files.