Double Trouble
8 intermediate-level duets, arranged for oboe (or flute*) and bassoon – ideal for siblings, families or couples who would like to make music together.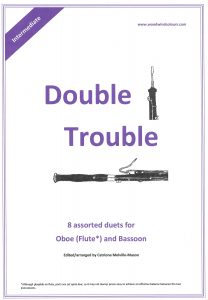 Instrumentation
Part 1: Oboe (Flute*)
Part 2: Bassoon
*Although possible on flute, parts are relatively low set, so players may sometimes have to adjust dynamics to achieve a successful balance between the parts.
Standard: INTERMEDIATE
Parts suitable for players of ABRSM Grade 4 – 5 standard and above, with some previous ensemble experience.
Contents:
Pizzicato Polka (J & J Strauss)
Loch Earn (Nathaniel Gow)
Entry of the Gladiators (J Fucik)
The Minstrel Boy (Traditional Irish)
Traumerei (R Schumann)
Can Can (J Offenbach)
Tyrol Waltz (Traditional Austrian)
Ottinger Reiter-Marsch (J Strauss II)
Hear some snippets (YouTube video – opens in new window)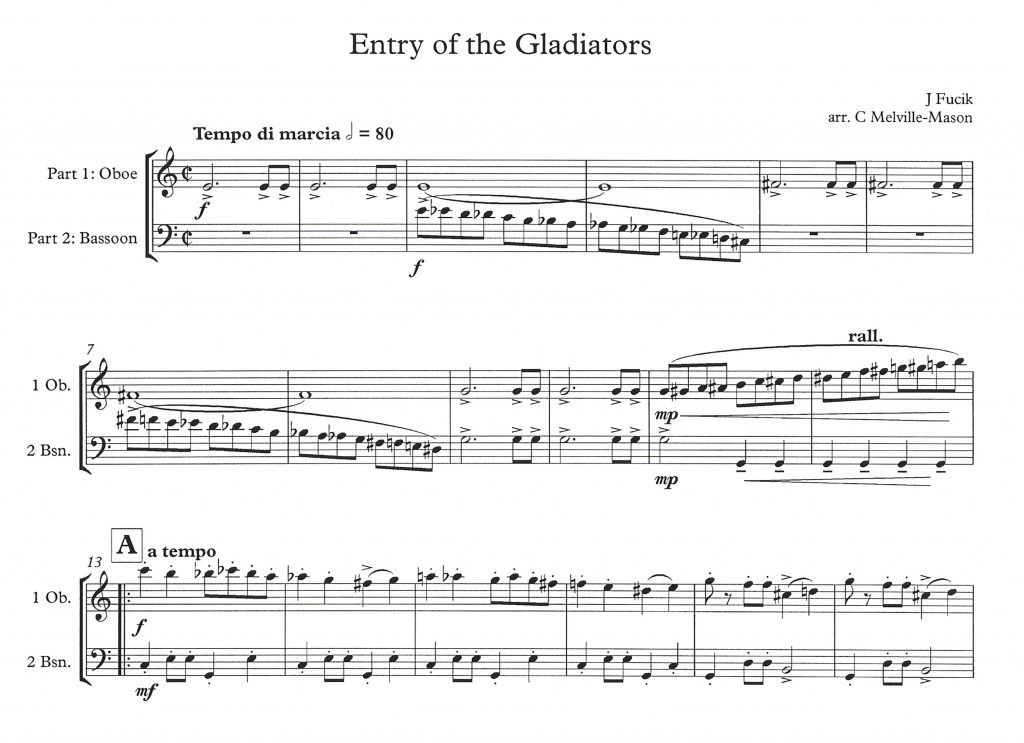 The download includes three PDF files:
Complete set of parts for each instrument
Scores for complete set
Useful extras – cover sheet, contents list, information on the pieces.
Don't forget to keep a back-up copy of the files!