Classical Gems for Four Improvers
(4 part

semi-flexible

ensemble)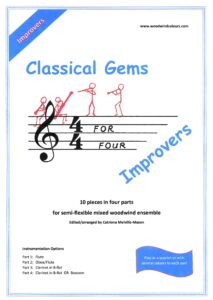 Instrumentation:
Part 1: Flute
Part 2: Oboe/Flute
Part 3: Clarinet in B-flat
Part 4: Clarinet in B-flat  OR  Bassoon
Standard:  IMPROVER
Notes, rhythms and technical challenges within the range of ABRSM Grade 2 – 3 players.  Parts are more independent than in the easy-level sets, making greater demands in terms of counting skills and confidence.
Individual parts are relatively straightforward, so that players can concentrate on the ensemble aspects of performance.
Contents:
A Musical Joke (Mozart)
See, the Conquering Hero Comes (Handel)
Allegro Grazioso (Haydn)
Minuet from Music for the Royal Fireworks (Handel)
Allegretto (J C Bach)
L'Extase (Beethoven)
Dance (Telemann)
Morning Prayer (Tchaikovsky)
Nocturne (Haydn)
Il Mio Tesoro (Mozart)
Hear some snippets  (Youtube video – opens in new window)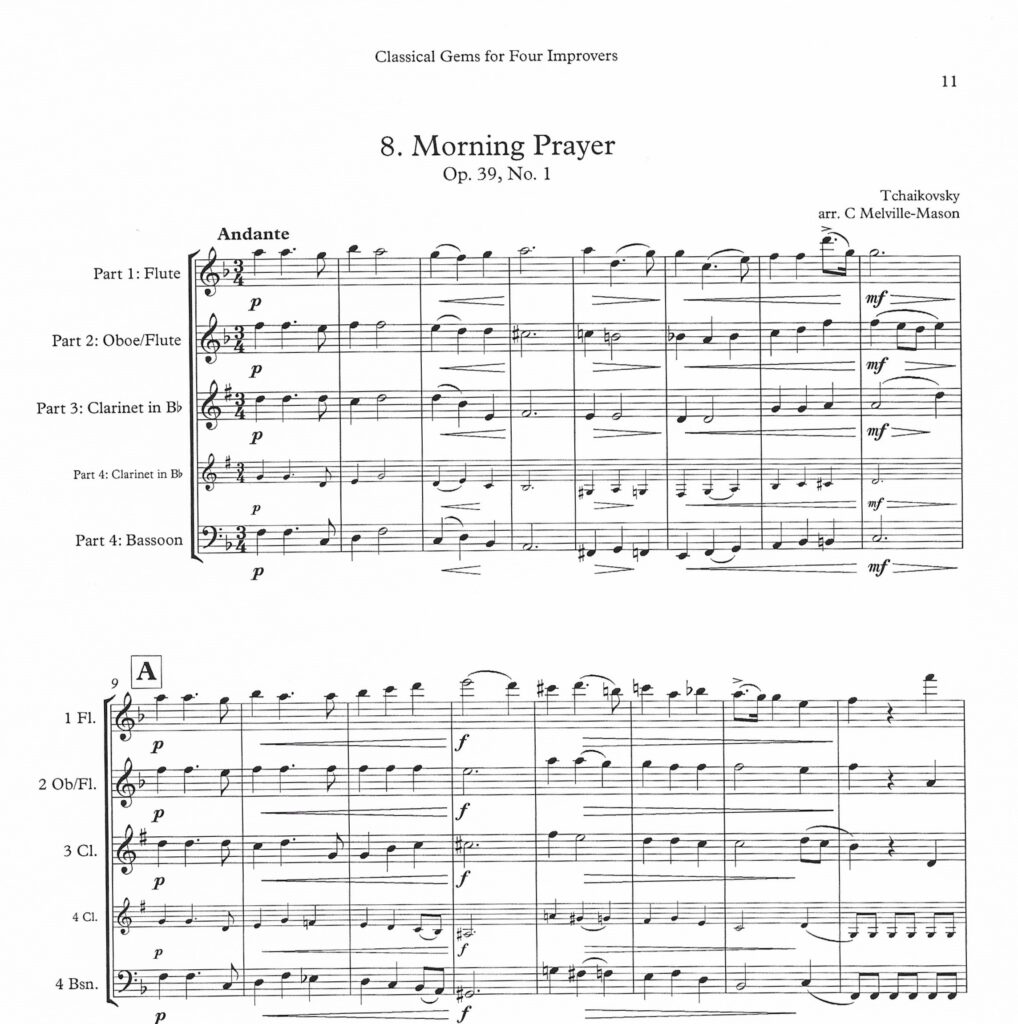 The download includes three PDF files:
Complete set of parts for each instrument
Transposing and concert pitch scores for the complete set
Useful extras file – cover sheet, contents list, helpful hints
Remember to keep a backup copy of your files!