Classical Cameos for Four
(4-part semi-flexible ensemble)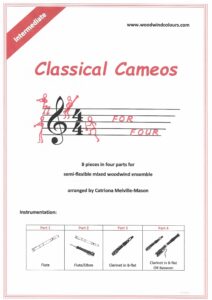 Instrumentation:
Part 1: Flute
Part 2: Oboe/Flute
Part 3: Clarinet in B-flat
Part 4: Clarinet in B-flat  OR  Part 4: Bassoon
Standard: INTERMEDIATE
Keys, note ranges and technical challenges suited to players of ABRSM Grade 4 – 5 level or above.  Requires confidence in sustaining an independent part.
Contents:
Allegretto from Impromptu No. 2 (Op. 142) – Schubert
Gypsy Dance No. 1 from 8 Zingarese – Haydn
Chorale from Nocturne (Op. 37, No. 1) – Chopin
Rondo from Sonata V – Pleyel
Pavane – Fauré
Ronde dans le Parc from En Vacances – de Séverac
The Death of Åse – Grieg
Menuetto from Eine Kleine Nachtmusik – Mozart
Hear some snippets (YouTube video – opens in new window)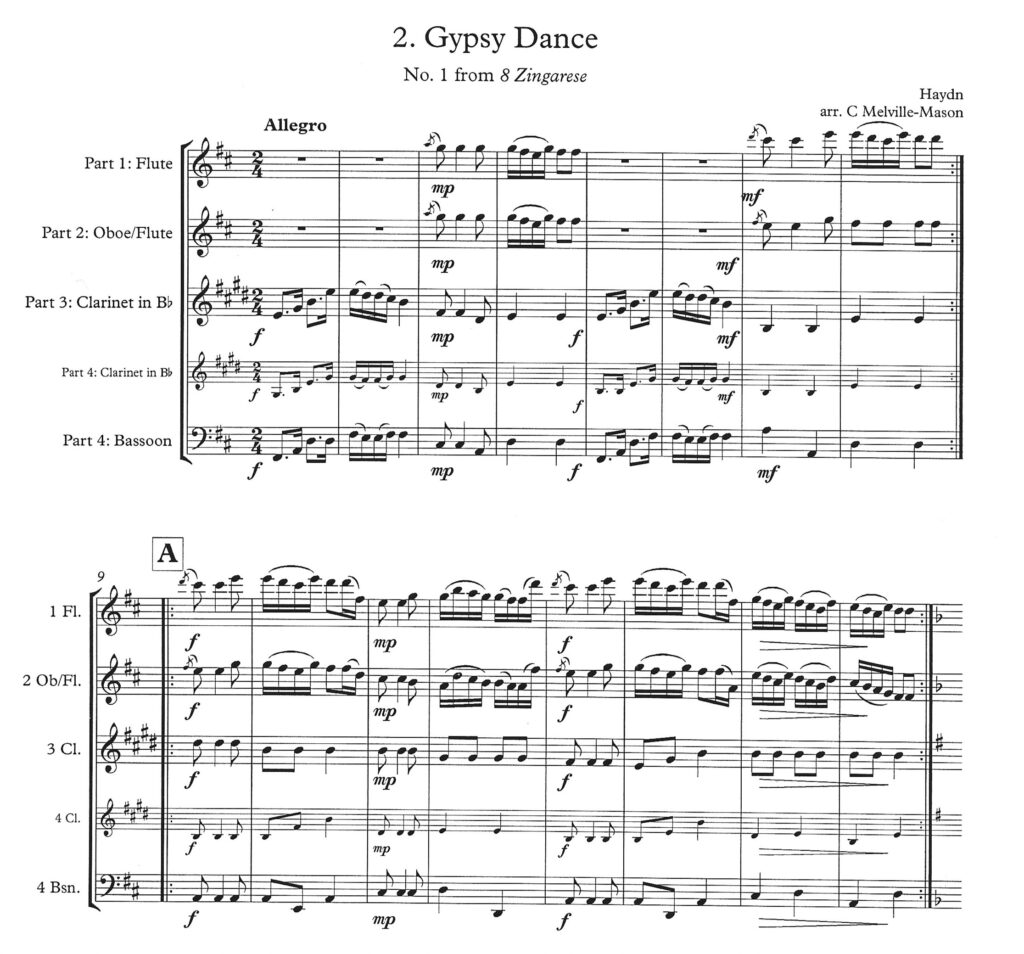 The download includes 3 PDF files:
Complete set of parts for each instrument
Transposing and concert pitch scores for complete set
Useful extras – cover sheet, contents list, information on the pieces.
From these you can choose what to print out, depending on your particular circumstances.  Do keep a back up of all three files for future reference.