Assorted Bits and Pieces
(3-part ensemble)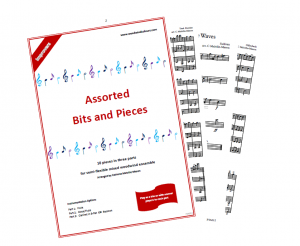 Instrumentation:  
Part 1:  Flute
Part 2:  Oboe/Flute
Part 3:  Clarinet in B-flat  OR  Part 3:  Bassoon
Standard – IMPROVER
Notes and technical challenges within the range of ABRSM Grade 2 – 3 players.  Parts are more independent than in the easy-level sets, making greater demands in terms of counting skills and confidence.
Individual parts are not particularly challenging, so that players can concentrate on the ensemble aspects of performance.
Contents:  
Minka
Vesper Hymn
When Britain Really Ruled the Waves
My Bonnie
The Drunken Sailor
Lustiger Schweizerbu
Jumpin' Carib-beans
Amazing Grace
Can-Can
Sailor's Hornpipe
Hear some snippets (YouTube video – opens in new window)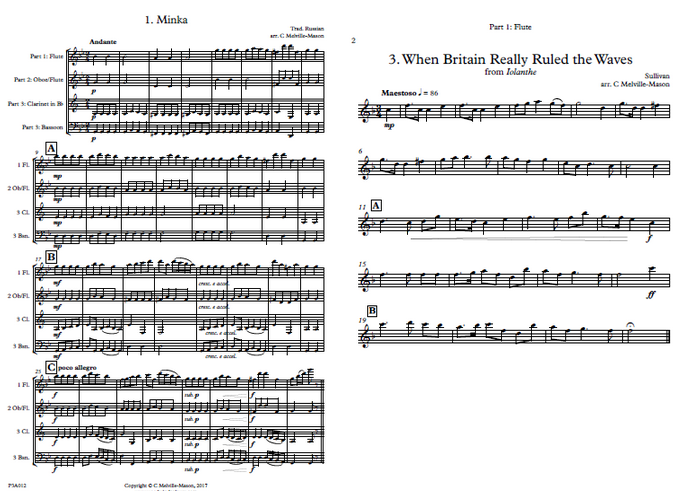 The download includes three PDF files:
Score (transposing) and parts for each tune
Concert pitch scores for the complete set
Useful extras – cover sheet, contents list, guidance notes
You can choose what to print out, depending on your particular circumstances – so if your group includes three flutes, an oboe and a clarinet, don't waste ink on the bassoon part!  Do keep a back-up of all three files for reference or future use.