Almost Half a Concert (5-part ensemble)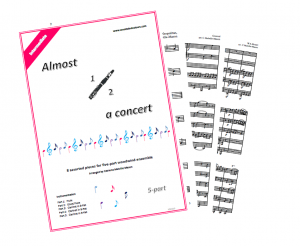 Instrumentation: 
Part 1:  Flute
Part 2:  Oboe/Flute
Part 3:  Clarinet in B-flat
Part 4:  Clarinet in B-flat
Part 5:  Clarinet in B-flat
Standard – INTERMEDIATE
Keys, note ranges and technical challenges suited to players of ABRSM Grade 4 – 5 level or above.  Requires confidence in sustaining an independent part.
Generally, the challenge lies in fitting the parts together effectively to achieve a satisfying ensemble performance, rather than in the technical difficulty of individual parts.
Contents:
Rondo alla Turca (Mozart)
Tic e Tic e Toc (Trad)
Heidenroslein (Schubert)
Soldiers' Chorus (Gounod)
Opening of the Children's Party (Kullak)
Rondo (Pleyel)
Catch me if you Can (Schumann)
Hear some snippets (YouTube video – opens in new window)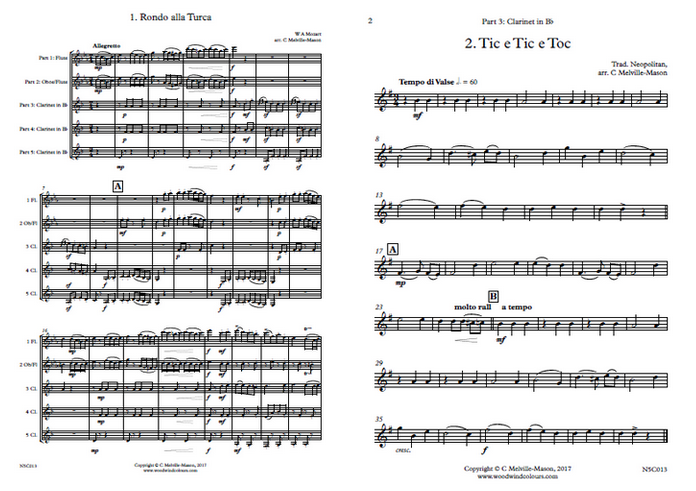 The download includes three PDF files:
Score (transposing) and parts for each tune
Concert pitch scores for the complete set
Useful extras – cover sheet, contents list, information on the pieces
Depending on your particular circumstances, you may not want to print out all of the material – but do keep a back-up of all three files for reference or future use!