The 2 Clarinets & Bassoon Collection
(8 pieces in three parts)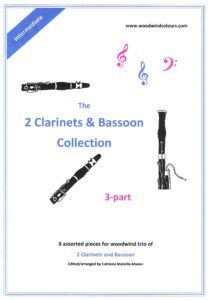 Instrumentation:
Part 1: Clarinet in B-flat
Part 2: Clarinet in B-flat
Part 3: Bassoon
Standard: INTERMEDIATE
Keys, note ranges and technical challenges suited to players of ABRSM Grade 4 – 5 level or above.  Requires confidence in sustaining an independent part.
Individual parts are not particularly demanding, so that players can concentrate on the ensemble aspects of performance.
Contents:
La Rejouissance (Handel)
Poco Adagio (Hoffmeister)
Lockvogel Waltz (J Strauss II)
Mexican Hat Dance (Traditional)
Um, Yes, Well… (C Melville-Mason)
Neapolitan Song (Tchaikovsky)
Sycamore Rag (Joplin)
Humoresque (Dvorak)
Hear some snippets (YouTube video – opens in new window)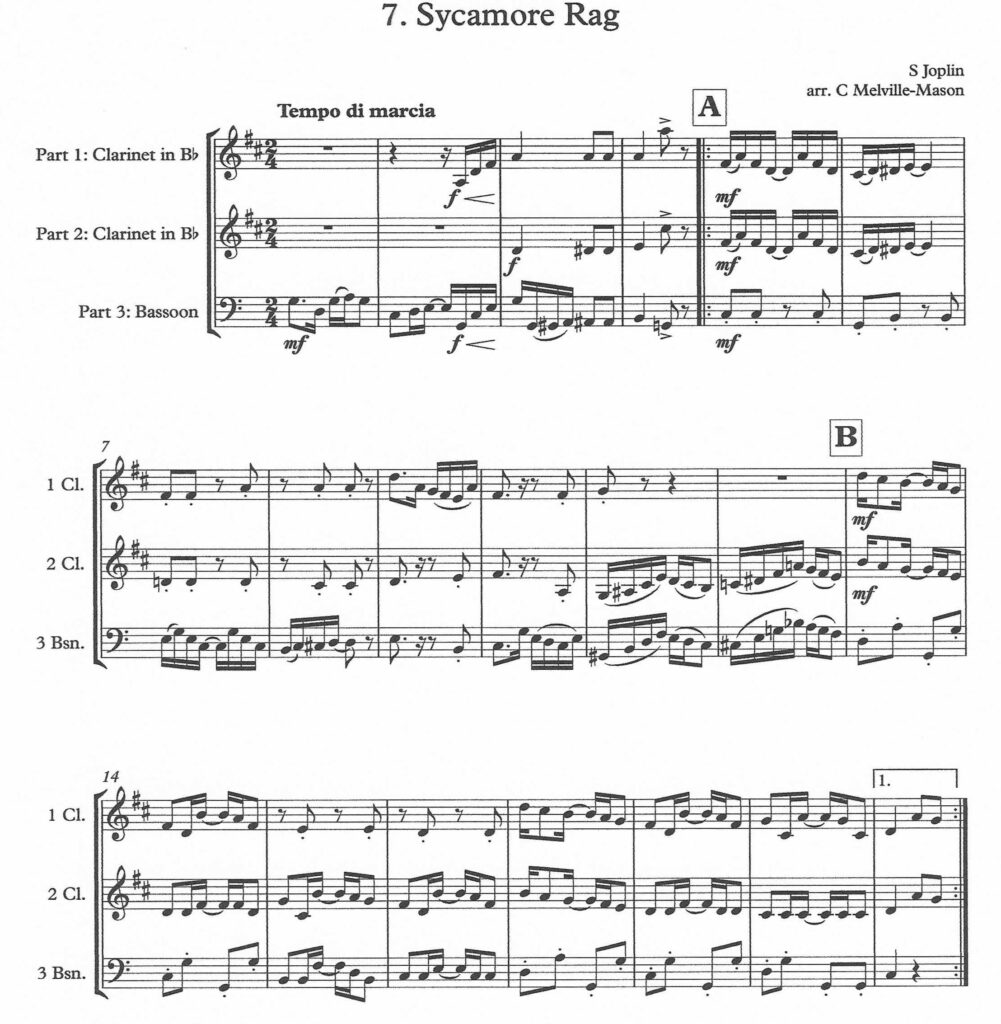 The download includes 3 PDF files:
Complete set of parts for each instrument
Scores (transposing and concert pitch) for complete set
Useful extras – cover sheet, contents list, introductions/information on the pieces
You may not wish to print all the material – but do keep a backup of all three files for reference and future use.