2-Toot
12 improver duets for oboe (flute) and bassoon – ideal for siblings, families or couples who would like to make music together.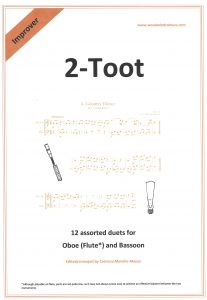 Instrumentation
Part 1: Oboe (Flute*)
Part 2: Bassoon
*While playable on flute, parts are set relatively low, so players may sometimes need to adjust dynamics to achieve an effective balance between the two instrumental lines.
Standard: Improver
Parts should be well within the scope of players of ABRSM Grade 2 – 3 standard.
Contents
Ecossaise (Beethoven)
When I'm Stuck at Home (CMM)
Loch Lomond (Traditional)
Country Dance (Mozart)
Bonnie Tammie Scolla (Traditional)
O Soldier, Soldier (Traditional)
Cielito Lindo (Traditional)
Funkijunki (CMM)
Trumpet Tune (J Clarke)
The Old Folks at Home (S Foster)
Minuet (Haydn)
Londonderry Air (Traditional)
Hear some snippets (YouTube video – opens in new window)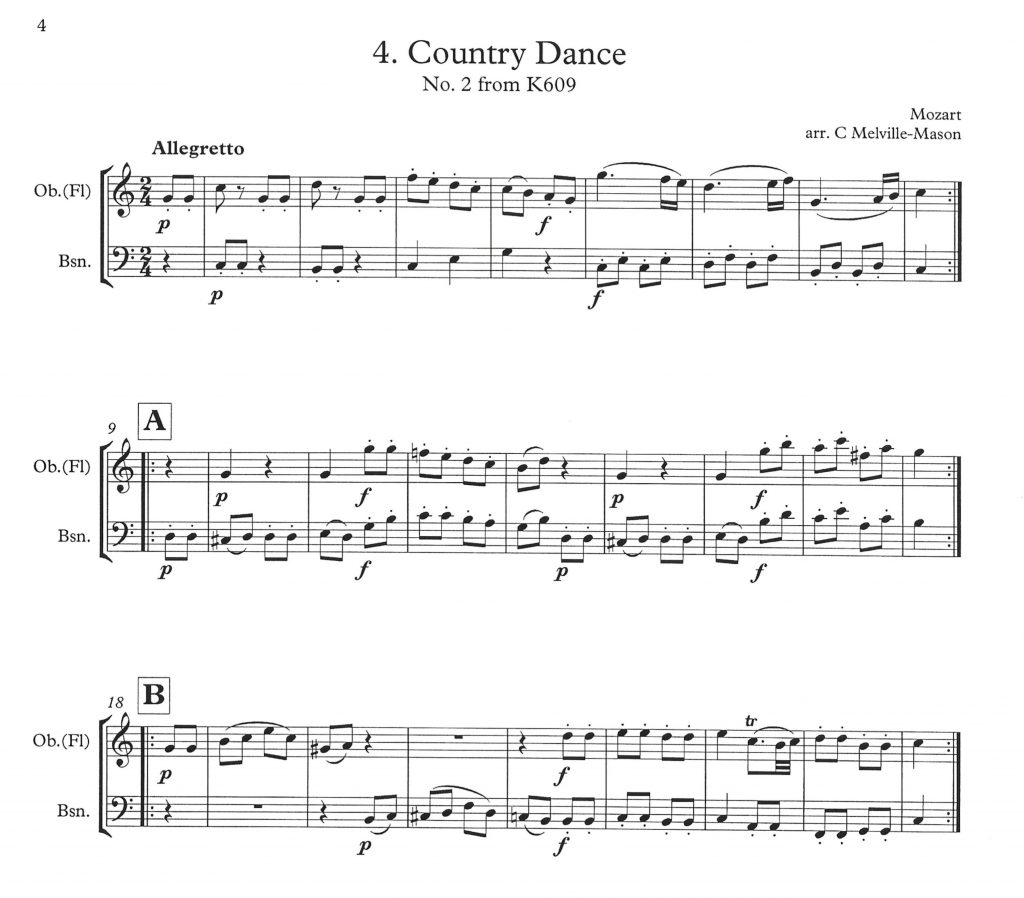 The download includes three PDF files:
Complete set of parts for each instrument
Scores for complete set
Useful extras folder – cover sheet, contents list, guidance notes
Don't forget to keep a back-up copy of your files!