Soldier, Soldier
Duo of Oboe & Bassoon
The traditional song Soldier, Soldier, arranged here for an improver-level duo of oboe and bassoon.
Notes and rhythm patterns are not particularly demanding – well within the scope of ABRSM Grade 1 – 2 players.  Nonetheless, confident basic reading skills are required, as the two parts are fairly independent.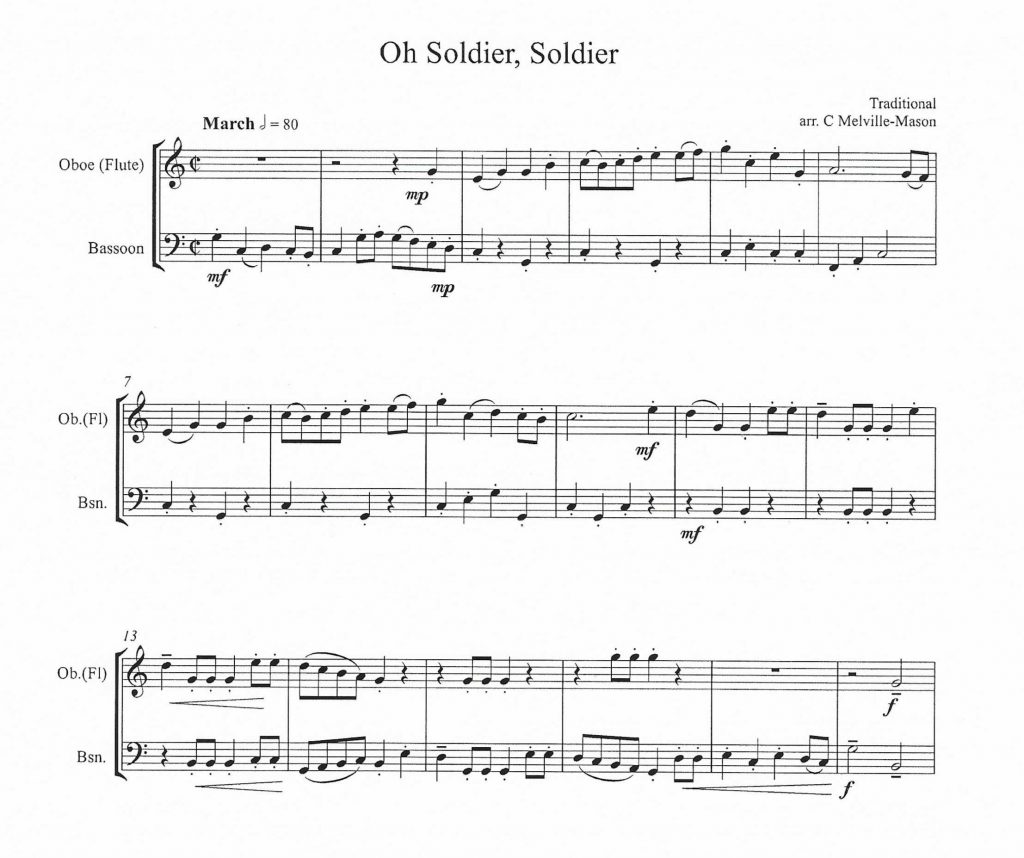 Looking for more repertoire for the same combination and difficulty-level?  Soldier, Soldier is one of 12 items in the improver set 2-Toot.
To access your free download of Soldier, Soldier, simply click on the button below.