This fortnight's Friday freebie is ideal for beginners!
It is a duet arrangement of Skip to my Lou, intended primarily for an easy-level pairing of B-flat clarinet and E-flat alto saxophone.  The clarinet part uses only left-hand notes, plus B, meaning that it also ideal for early-stage trumpet/cornet players.
Also included is a clarinet alternative to the saxophone part – so this piece could be played by easy-level clarinet duet, or a trumpet/clarinet pairing.
This duet is one of 15 items in the easy-level duet set Play it 2gether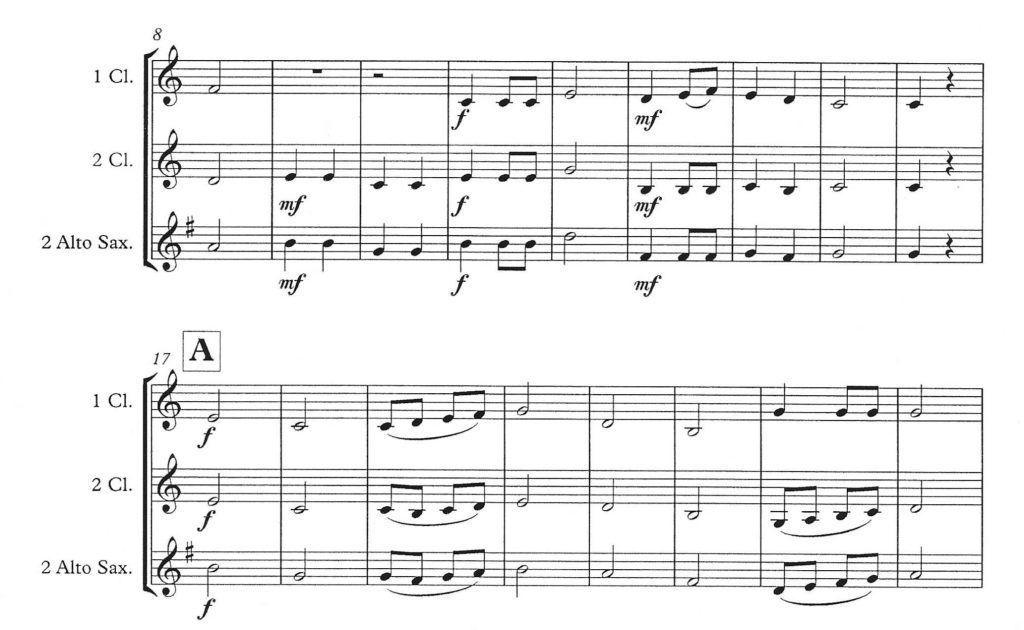 Click on the button below to obtain your free download.