Bobby Shaftoe
Clarinet & Alto Saxophone
This easy-level version of traditional favourite Bobby Shaftoe was arranged primarily for a duo of Clarinet in B-flat and Alto Saxophone in E-flat.
It can also be used with a couple of other possible instrument combinations:
The limited range of the clarinet part (left hand notes, plus low B) means Part 1 is also ideal for early stage trumpet/cornet players.
Alternatively, the piece can be played by 2 clarinets, as a B-flat clarinet equivalent of the alto saxophone part is included too.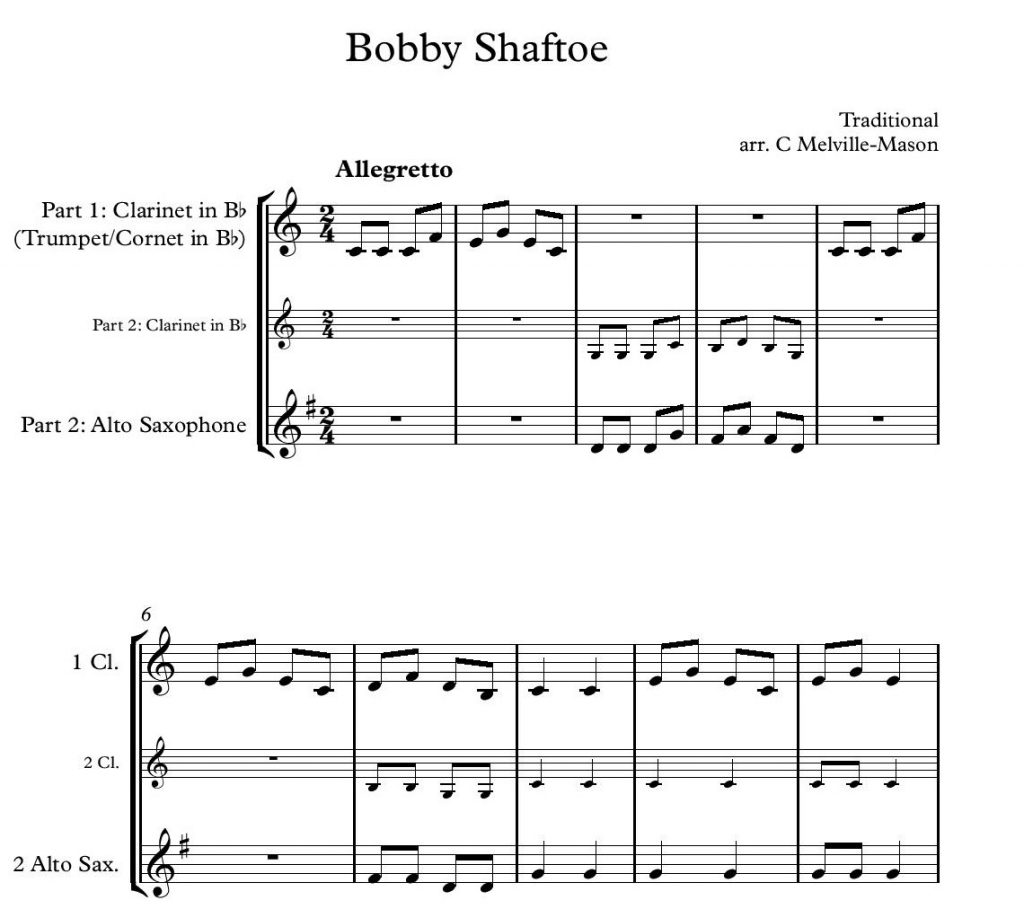 This is one of 15 items in the easy-level duet set Play it 2gether
Simply click on the button below to obtain your free PDF download.