This time, our Fortnightly Friday Freebie is for double reeds.
Um, Yes, Well was originally written for saxophone trio, but makes a super miniature for intermediate-level trio of two oboes and bassoon.
This piece is one of 8 in the set Let's 'Obnob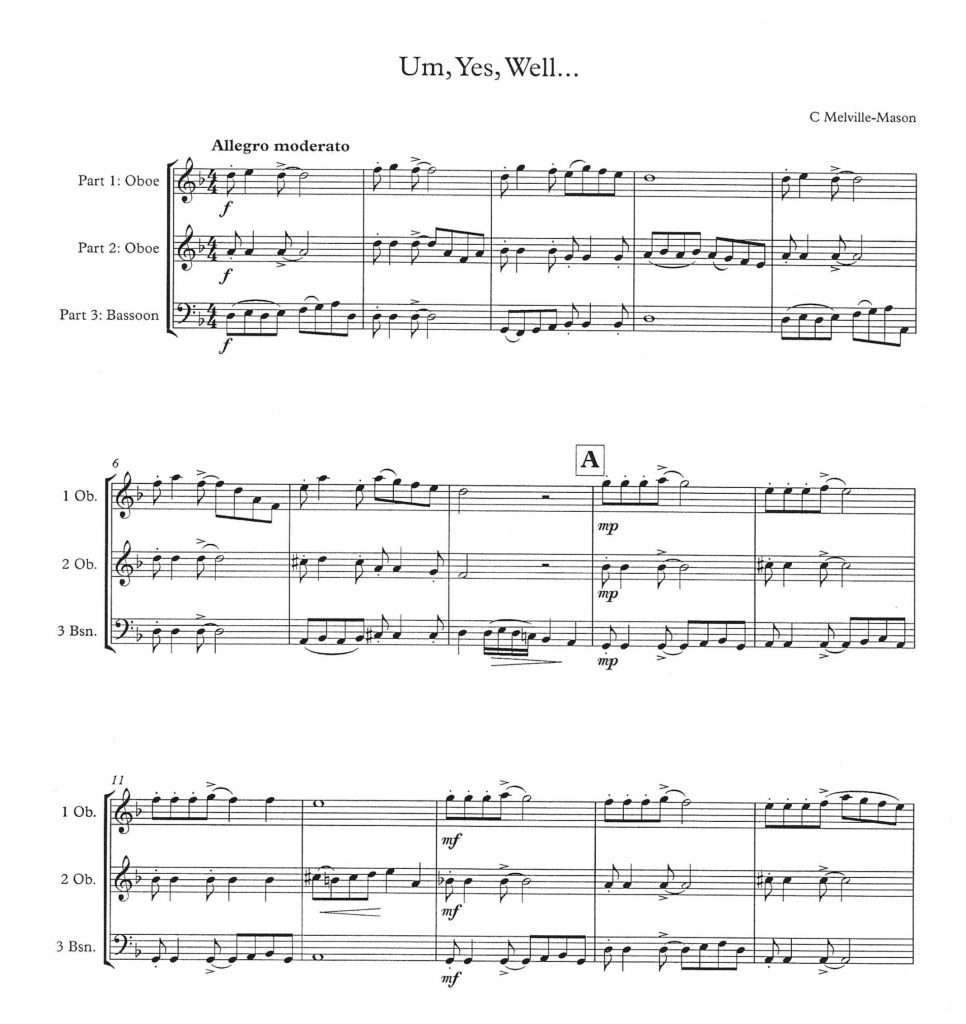 Click on the button below to obtain your free download.